(THIS ARTICLE IS COURTESY OF CHINA'S 'INDEPENDENT' NEWS NETWORK)
China's 'Jack the Ripper' Gao Chengyong executed for rape and murder of 11 girls and women
Chance breakthrough led to arrest of killer 28 years after first murder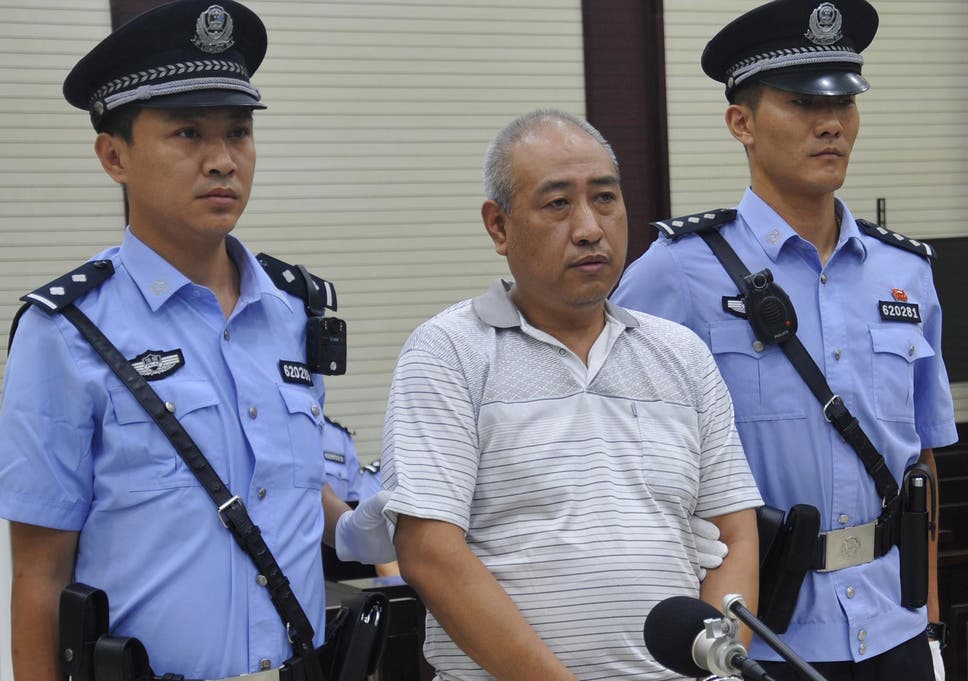 A man found guilty of raping and killing 11 girls and women in China has been put to death.
Gao Chengyong, 54, became known as China's "Jack the Ripper" after his 2016 arrest for the horrific mutilations he carried out on his victims between 1988 and 2002.
Police said he targeted women dressed in red, whom he followed home before robbing, raping and murdering them – often by cutting their throats.
His youngest victim was eight years old.
Authorities in the northwest city of Baiyin, Gansu province, announced Gao's execution on Weibo – the Chinese social media platform similar to Twitter.
Gao's first murder was in 1988 – the same year his son was born. He raped and killed a 23-year-old woman, stabbing her 22 times. Her body was eventually found by her mother, but her hands and other body parts were never located, according to the People's Daily China.
A subsequent spate of similar murders caused panic in the region and many women in Baiyin would not walk anywhere alone.
In 2004, with evidence indicating the crimes were linked, but making little headway with the investigation, police offered a reward for information leading to an arrest.
At the time, based on footprints, fingerprints and DNA, they said they were looking for a man aged between 33 and 40.
"The suspect has a sexual perversion and hates women," the police said, according to the People's Daily China. "He's reclusive and unsociable, but patient."
But it took another 12 years before a breakthrough came.
Gao's uncle was arrested early in 2016 for a "minor crime" and a DNA sample was taken. The sample closely matched that found by forensics teams at the murder scenes, and police determined he was a relation to the killer they had been after for 28 years.
Police linked Gao with the crime and covertly collected a DNA sample which proved to be a direct match for the killer.