(THIS ARTICLE IS COURTESY OF THE RICHMOND REGISTER)
Richmond, Ky. man accused of breaking 3-month-old girl's bones in 27 places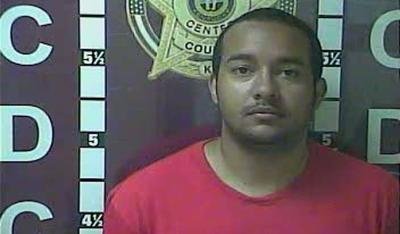 LOUISVILLE, Ky. (WDRB) — Police say a Richmond, Kentucky, man brutally attacked his 3-month-old daughter, breaking her bones in 27 places.
According to an arrest report, EMS was sent to a home on Keri Anne Court in Richmond, Kentucky on May 25, after someone called to report that a 3-month-old girl had sustained head injuries.
The infant was taken to the hospital, where police say physicians discovered that she was suffering from 27 bone fractures, including bones in her skull, ribs, spine, arms, legs, hands and feet. Police say she also had retinal hemorrhaging, bruises on her face, head and stomach, as well as possible internal injuries.
The infant's father, 24-year-old Sean Dykes, was the only person who was with the girl at the time she was injured.
When officers with the Richmond Police Department confronted Dykes on Thursday, he offered an unusual defense, saying he had been under "a lot of stress" and claiming to have multiple personality disorder. Police say he told them that he went into a rage, grabbing the girl and slamming her on the bed, before blacking out.
He said the next thing he remembers was the girl having a seizure, with cuts and bruises to her head. He added that his right hand hurt.
Police say he admitted that "the only possible explanation" was that he punched the girl in the head, causing her head injuries.
He even used a teddy bear to demonstrate how he physically abused the girl, according to the police report.
"Dykes agreed that all the evidence suggested he was the one responsible for her injuries," police wrote in the report. "He said he was sorry for abusing her and would apologize to her if he could."
Police say the mother of the infant — Dykes' girlfriend — told them that in March, Dykes pushed her to the floor and choked her for several seconds.
Dykes was arrested and charged with first-degree assault, second-degree assault and first-degree criminal abuse of a child under 12.
Copyright 2019 by WDRB Media. All rights reserved.