(THIS ARTICLE IS COURTESY OF NEWSWEEK)
SAN FRANCISCO BOARD OF SUPERVISORS DECLARES NRA A DOMESTIC TERRORIST ORGANIZATION, URGES OTHER CITIES, STATES AND THE FEDERAL GOVERNMENT TO DO SAME
San Francisco's legislative body has challenged other American cities and states to follow its lead and formally condemn the National Rifle Association (NRA).
The Californian city's board of supervisors passed a resolution on Tuesday officially labeling the gun rights' group a domestic terrorist organization.
District 2 Supervisor Catherine Stefani, whose district includes the Marina and Presidio, wrote the declaration stating that the NRA "spreads propaganda that misinforms and aims to deceive the public about the dangers of gun violence."
It said the NRA "musters its considerable wealth and organizational strength to promote gun ownership and incite gun owners to acts of violence."
"All countries have violent and hateful people, but only in America do we give them ready access to assault weapons and large-capacity magazines thanks, in large part, to the National Rifle Association's influence," the declaration read.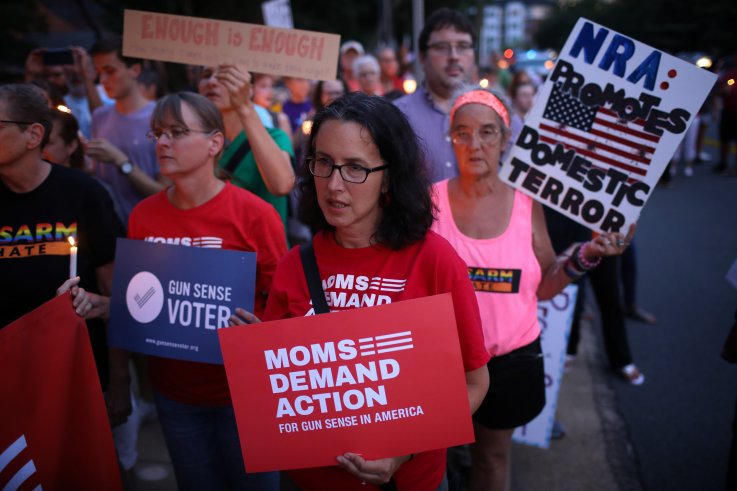 Stefani was inspired to write the declaration after the mass shooting at the Gilroy Garlic Festivalon July 28, in which a gunman killed three people before shooting himself.
"The NRA has it coming to them, and I will do everything that I possibly can to call them out on what they are, which is a domestic terrorist organization," she told Fox affiliate KVTU.
She referred to other mass shootings that took place in quick succession, including in Dayton, Ohio, El Paso in Texas and Odessa, also in Texas.
"People are dying every day in this country, and doing nothing is not an option, and that is what the NRA continues to do," she added.
City Hall passed the resolution unanimously and called on the city and county of San Francisco to "take every reasonable step to limit … entities who do business with the City and County of San Francisco from doing business" with the NRA, according to SF Gate.
Newsweek has contacted the NRA for comment.
In a statement provided to Fox, it described the move as a "ludicrous stunt" which was undertaken to "distract from the real problems facing San Francisco, such as rampant homelessness, drug abuse and skyrocketing petty crime.
"The NRA will continue working to protect the constitutional rights of all freedom-loving Americans," it added.
This week, the NRA criticized Walmart's decision to end handgun sales, stop sales of certain types of ammunition and ask customers to not openly carry firearms.
The move came after the shooting at one of its stores in El Paso, Texas, which left 22 people dead.
"It is shameful to see Walmart succumb to the pressure of the anti-gun elites. Lines at Walmart will soon be replaced by lines at other retailers who are more supportive of America's fundamental freedoms," the NRA said (via The Hill).