(THIS ARTICLE IS COURTESY OF THE BBC)
El Chapo goes on trial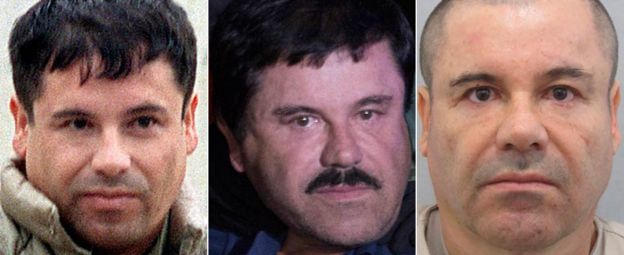 What's happening?
Mexican drug kingpin Joaquín "El Chapo" Guzmán goes on trial in New York City on Tuesday. The trial could last up to four months.
Why does it matter?
There is a case to be made that El Chapo is the most powerful person to be prosecuted in modern times. He is certainly among the richest.
He headed up the Sinaloa drug cartel in Mexico, which became the world's most powerful drug trafficking gang and dominated the heroin, cocaine and methamphetamine trade into the US.
The cartel made up to $3bn (£2.3bn) a year and had influence in at least 50 countries.
El Chapo escaped twice from prison and was finally caught in 2016, then extradited to the US. He's also accused of being behind the killing of rivals and witnesses, so security in court will be extremely tight.