(THIS ARTICLE IS COURTESY OF ABC NEWS)
4 South Carolina officers shot after responding to domestic violence call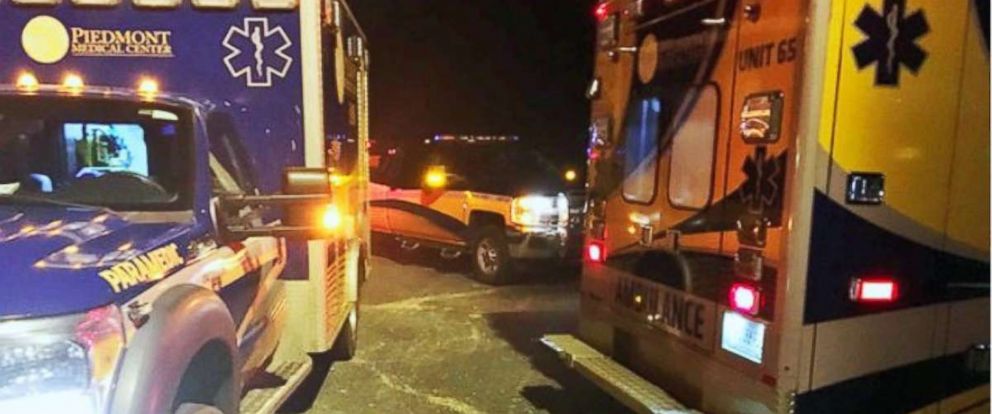 Four South Carolina officers were hospitalized after being shot while responding to a domestic violence call late-Monday night, authorities said.
The officers responded to the call at around 10 p.m. Monday just outside York County, South Carolina, the York County Sheriff's Office said at a news conference today. York is about 25 miles southwest of Charlotte, North Carolina.
After approaching the location, where, authorities said later, a man was allegedly assaulting a woman, the deputies ordered neighbors to stay inside and then traded gunshots with the suspect in a standoff that lasted several hours.
At around 1 a.m., the suspect shot a York Police Department K-9 unit officer before shooting again at around 3:30 a.m., when three county sheriff's deputies were struck, authorities said. Their names have yet to be released.
The suspect, identified in a news conference as Christian Thomas McCall, 47, was taken into custody after fleeing the scene on foot. He sustained gunshot wounds during the encounter with police. Authorities did not release his condition.
The conditions of the officers is unknown, but the sheriff's office said two of the deputies were airlifted to Carolinas Medical Center in Charlotte.
"We could really use your prayers and we could really use your thoughts right now for those officers," York County Sheriff's Office spokesman Trent Faris told reporters this morning. "Our main concern is for our guys that are in the hospital right now."
ABC News' Matt Foster, Will Gretsky and Briana Montalvo, and M.L. Nestel contributed to this report.