(THIS ARTICLE IS COURTESY OF THE BIBLE HUB WEBSITE AND THE IFCJ)
ANSWERING THE CALL:
It's ti
me for God's "True Fast"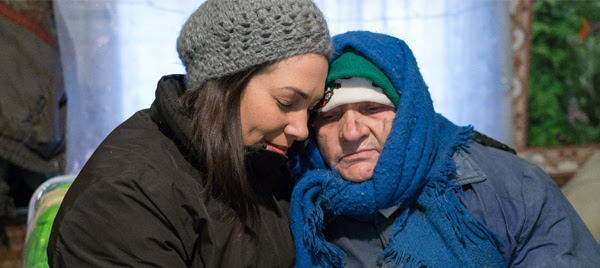 Between earthquakes, hurricanes, flooding, and fires—people all over the world are crying out for help. Today, in the former Soviet Union, thousands of Jewish children live in abject poverty. Some are orphaned, many are homeless. Thousands of elderly Jews who have escaped death during the Holocaust are now living out their final years in poverty and isolation.

It is time for the Church to respond. It is time for the "True Fast" God desires, as described in Isaiah 58.

God emphasizes the importance of a fast focused on feeding the hungry, providing shelter for the homeless, clothing the naked, and comforting the lost, the lonely, the sick, and the imprisoned.

In today's "True Fast," Christians have an opportunity to answer the cries of needy Jews and support The International Fellowship of Christians and Jews' ministries because, as Paul explained in Romans 15:27, "For if the Gentiles have shared in the Jews' spiritual blessings, they owe it to the Jews to share with them their material blessings."

Join together with churches in your community and all over the world to take care of those in need, being God's hands and feet to those around us.

Download FOR FREE all the resources you will need to guide your church though a "True Fast." Including:
sermon outlines
slides tied to each sermon
bulletin inserts
devotional packets for home, 

Sunday

 school, or small group use
Now is the time for your church to get involved and help those in need.
Get your free resources today and help feed the poor, clothe the naked, and provide shelter for the homeless.
Shalom,
Paul C. Paino
Church Relations
THE FELLOWSHIP
INTERNATIONAL FELLOWSHIP OF CHRISTIANS AND JEWS
30 North LaSalle Street, Suite 4300 Chicago, IL 60602
P.S. With these resources you will have everything you need to prepare and hold a "True Fast" that can change lives in your community and around the world. Download for FREE now!