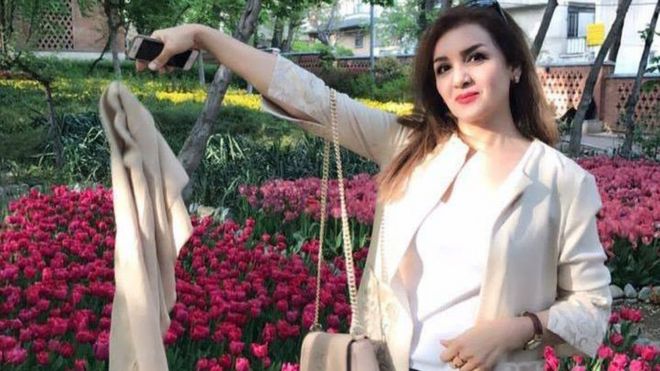 A new social media campaign against a law which forces women to wear a headscarf is gaining momentum in Iran.
Using the hashtag #whitewednesdays, citizens have been posting pictures and videos of themselves wearing white headscarves or pieces of white clothing as symbols of protest.
The idea is the brainchild of Masih Alinejad, founder of My Stealthy Freedom, an online movement opposed to the mandatory dress code.
Before the 1979 Islamic revolution many Iranian women wore Western-style outfits, including miniskirts and short-sleeved tops, but this all changed when the late Ayatollah Khomeini came to power.
Women were not only forced to cover their hair in line with a strict interpretation of Islamic law on modesty, but also to stop using make-up and to start wearing knee-length manteaus. More than…
View original post 679 more words