Reclaim Our Republic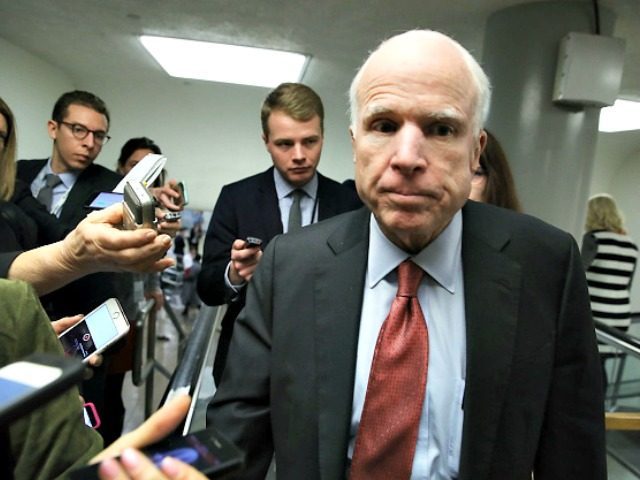 WASHINGTON,D.C.—Sens. John McCain (R-AZ) and Lisa Murkowski (R-AK) announced on the Senate floor Wednesday that they will not allow a filibuster of Neil Gorsuch, and will instead vote for the constitutional option to restore a simple-majority vote to confirm Supreme Court nominations, making that outcome now almost certain.

Earlier during the day Senate Majority Leader Mitch McConnell (R-KY) claimed that he had the 50 votes he needs—plus Vice President Mike Pence as a tie-breaker, if needed—to invoke the constitutional option and confirm President Donald Trump's first Supreme Court nominee.
With his towering stature in the party, both in seniority and later as the 2008 presidential nominee, McCain was seen by some as the de facto chairman of the Gang of 14 effort in 2005 to save the option of filibustering judicial nominees in the future — but allowing through many of…
View original post 238 more words